5 April 2013
A lingering chest cold followed up immediately by a multi-day stomach flu kind of set the kick off back a bit. I hope to finally get things fired up early next week.
[Update 2] 4/19: Just a quick update, in winding up some final testing, a problem was found that required a change in some of the sync functionality, so the start of testing was delayed again.
Sync is probably one of the hardest things to do and get right, and it requires a lot of testing, testing with lots of setup, not to mention it's 3 updated apps I'm testing, etc. so that the results can be verified, this all takes time. I hope to finish up testing on these recent changes soon and get the beta underway.
---
28 March 2013
Well, we're finally at that point: new versions of MacGourmet for OS X (3.3) and iOS (iPad 2.0 which will be universal) are just about ready for testing before release, and I'm looking for some brave souls to help out to make sure our new sync service has any remaining issues shaken out before launch.
Because the iOS pool that Apple gives us is so limited, testers have to meet certain requirements to be considered:
1. You must be running the non-Mac App Store version of MacGourmet or MacGourmet Deluxe to participate, and running Mac OS X 10.6 or later.
2. You must be able to make a good backup of your local MacGourmet database file before testing, because before release, everything will get reset, and you will have to restore this file so that you can do a "clean" sync. You also must be comfortable restoring this file during testing as we might have to reset things while it's ongoing.
3. Ideally you want to sync between more than one Mac and more than one iOS device, though because of limitations, not everyone will be able to sync multiple iOS devices (we are allowed 100 to test on, total).
So, are you a fit? If so, please send this information:
- How many Macs and iOS devices you have running MacGourmet that you would be able to test syncing on.
- The Unique Device Identifier (UDID) for each iPad, iPhone and iPod touch you have. The UDID is a 40 character string that is tied to a single device, similar to a serial number. To find out your device's UDID, simply connect a device to your Mac and select it in iTunes. Then click on the Serial Number in "Summary" to switch it to the UDID and copy and paste the value into your submission (just copy, you won't be able to select the value).
- The number of recipes, wine notes and cooking notes in your collection.
to
beta-test [at] macgourmet.com
(please do NOT send this or requests to join to the support email address). Thanks for your interest in helping out!
---
1 January 2013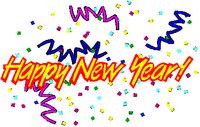 Greetings! Welcome to 2013!
To say 2012 was a long year would be true. To say that I didn't get everything done that I'd set out to, that would also be true. That's not to say things didn't get done though.
2012: The Year in Review
Right now I'm currently working on 3 simultaneous major updates. That's three, big, time consuming jobs, and everything is on-going in parallel. That accounts for most of the time spent this year, well that, and the sometimes large amount of time spent on support, maintenance (there were two of these releases, well 4 if you count the Mac App Store versions) and on every-day business-type things.
A much-bigger chunk of time this year than I'd planned was also spent implementing the new 'sandbox' restrictions Apple requires all applications sold through the Mac App Store to adhere to. A lot of time that resulted in… well not much in the way of anything new. It took over 6 months (off and on) to finally get Deluxe approved with the sandboxing code (long story, let's just say reviewers' rejection reasons can be less than "helpful" and the review turn-around times for Mac apps is terrible, sometimes over 2 weeks for each resubmission a week or more for a DTS reply). The back and forth, etc. was really just a time sink I hadn't planned on.
That's finally out of the way though (at least for now), so, on to the new things coming in 2013:
2013: Road Ahead
Syncing
The big thing on the roadmap are, of course, new versions of MacGourmet for Mac, and iOS, with wireless, incremental syncing, that lets you sync Mac to iOS, Mac to Mac and both to server.
Some answers to frequently asked questions:
Will syncing use DropBox? No. There are limitations to DropBox that prevent it from being a good choice, plus, it doesn't address issues like restoring an easy way to publish.
Will syncing use iCloud? No. iCloud can be difficult to implement and maintain, it puts the entire control of your product in Apple's hands (see MobileMe for what can happen to that) and it makes it way too easy for Apple to flip a switch and put you out of business. On top of that, iCloud requires anything that uses it to be sold through Apple's App Stores. At this time, I have no plans to go "Mac App Store Only", and there are far too many web-store MacGourmet users, so this means that iCloud isn't the right choice. On top of that, there isn't currently any way to publish with iCloud either (to replace the MobileMe publishing and for sharing).
Syncing will use our own service, with an easy and free sign-up. Doing our own service enables use to do things like publish recipe sites again (like you used to do with MobileMe) and share things online. It will be wireless, and incremental, so, faster. It will also work exactly the same on your iPhone, iPod or iPad.
Requirements
At least initially, and this may change to iOS 5 during the beta, if it can be changed, the minimum iOS requirement will be iOS 6. The minimum Mac OS version will be 10.6.
Upgrading
The upgrades will all also be free. The iPad version will become a universal app. I'm not quite sure at this time what that means for the iPhone app. This will depend on what Apple allows, and what they don't, when converting your app to a universal one when you previously had two separate iPhone and iPad versions. The alternative is to continue with two apps, charging separately for them, but I'm really trying to simplify things, and two apps means two approval processes, two releases, etc. and I'd really like to eliminate that in the interest of spending time productively and giving people both platforms for one price.
A Sneak Peek – A Flavor of What's to Come
Will you be able to import recipes from the web like you can in the Mac version and will you be able to edit on your iPhones and iPads? Yes (click on the thumbnails to enlarge the images):
Will you be able to scale your recipes and easily add them to shopping lists? Yes:
Will you be able to create, edit and use shopping lists on the iPad? Will you be able to share your recipes more easily? Yes:
Finally, in addition to new themes, more colors:
This is just a taste of what's to come, as I haven't shown a bunch of new features in these images.
So… when? I'm wrapping up all of the major functionality now, and I hope to start beta testing soon. Release will depend on how testing goes, and how long it takes to get everything approved by Apple. I'll be posting a call for beta testers here, and the qualifications required for testing, when things are ready to get underway.
Please wait for that post before volunteering, rather than sending email to support now, as there will be an email address specifically for that purpose.
Thanks everyone for a great 2012! Now on to 2013!
(Please note that some of the design in these preview images are still subject to change before the final release.)
---
24 December 2012
May your holidays be filled with good cheer, many good meals and lots of tasty treats!
Merry Christmas and Happy Holidays! Coming later this week, my year-end wrap up, with previews for the coming new year, including a sneak preview of the next version of MacGourmet touch for iOS!
(Please allow for some longer support times this next week, as I take some much needed time away from my keyboard to visit with friends and family. Thanks!)
---
21 November 2012
Just wishing all of our U.S. users and readers a happy Thanksgiving! May all of your holiday recipes turn out GREAT and hopefully MacGourmet made things easier for you!
(Please allow for longer support times as like all of you, I try to spend time cooking and, with the family. Thanks!)
---
2 October 2012
MacGourmet in the Mac App Store and the Apple 'Sandbox'
When updating to the Mac App Store version of version 3.2.6, if you have your database stored in a location other than the default location, you will be prompted to "open" your database file before continuing the first time you run the update. Why is this? Applications that have been 'sandboxed' need to get specific permission from you to store and open their database files in locations other than their default containers.
If you get prompted after the update, just select your MacGourmet3Database file and "open" it to continue, that should be it. From that point on, it should open your database file from the location it was moved to, including DropBox volumes.
---